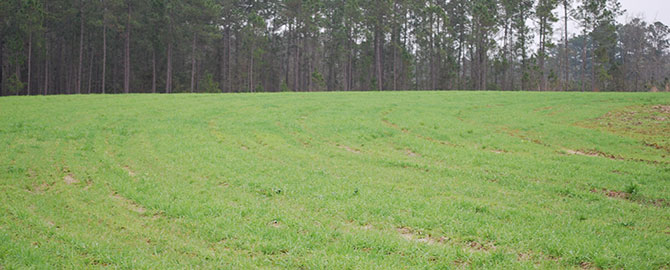 Improves forage flavor
Non-burning
Naturally slow release – feeding up to 90 days
Low odor
Non-water soluble
Spreads easily
Low dust
Conditions soil and improves tilth
Available in bulk for larger applications
Wild game, deer in particular, are naturally instructive about where and what to eat. More importantly, food plots must contain forages that have absorbed nutrients other than nitrogen, phosphorous and potash. Animals require foods rich in a wide variety of minerals, and with the 70 plus trace minerals in MightyGrow, that need is supplied through the plants the animals consume. These trace minerals give each plant its unique flavor. Conversely, high concentrations of nitrogen which cause plants to "green up" quickly actually make forage bitter and undesirable to animals.


Call for a quote, 251-827-6668, or locate a retailer.