MightyGrow Poultry Litter-Based Fertilizers
100% Organic Fertilizer – OMRI Listed
The N-P-K of an organic 4-3-4 performs better than a synthetic 12-9-12!
Why? The nutrients in pure poultry litter fertilizers are NOT water-soluble; therefore, they stay in the root zone, right where you put them. Contrast this with conventional synthetic fertilizer that can be washed away with one heavy rain. It is for this reason that many gardening experts equate the nutrient value of an organic fertilizer with three times that of synthetics.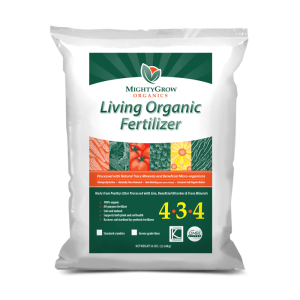 4-3-4 Living Organic All-Purpose Fertilizer is our premium pelletized product, poultry litter based with living beneficial micro-organisms and trace minerals. The #1 choice for farmers and gardeners who want large, flavorful fruits and vegetables with superior nutritional qualities. Available in crumbles. Bulk pellets available by special order. OMRI Certified.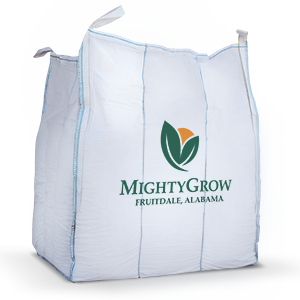 MightyGrow AgBlend is an all-natural, fully processed poultry litter based organic fertilizer with added trace minerals and beneficial microbes. OMRI Listed and suitable for use in organic farming and gardening.